Patriotic American Bald Eagle
Screen Saver and Desktop Wallpaper
Or order the full registered version on CDROM for only $14.99
You can also Download the FREE 3 photo version below.
Be sure to visit my main Bald Eagle site for dozens of Eagle pictures in their natural environment


SCREEN SHOTS


Large copyright on thumbnails below is not on the actual screen saver pictures!!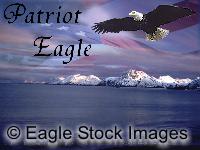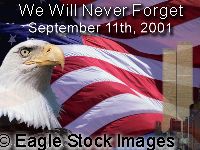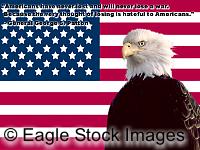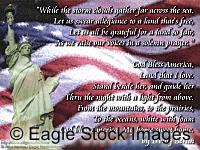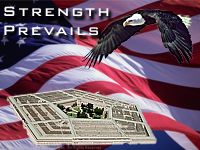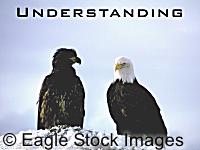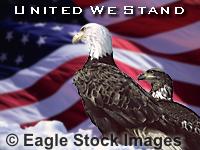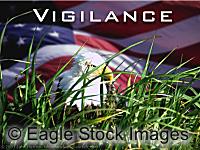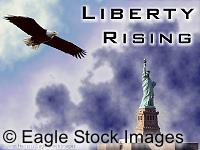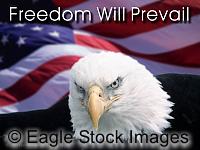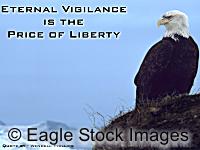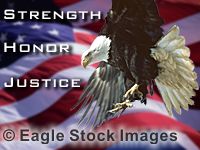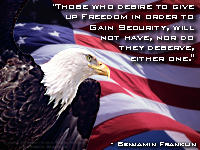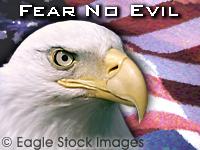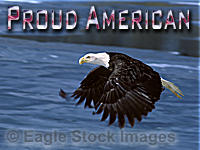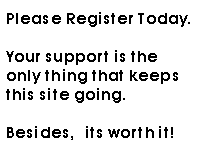 ALL IMAGES © 2001 John Herron Eagle Stock Images. ALL RIGHTS RESERVED
Large copyright on thumbnails above is not on the actual screen saver pictures!!
Now featuring 15 Beautiful Patriotic Pictures. Unique Licensed photos of Bald Eagles (direct from the photographer), the Statue of Liberty, beautiful American Flags, scenic American backgrounds, etc. Trial version contains the first 3 pictures above. Register online and start viewing the rest within a few minutes (no additional download required). Almost everyone else's screen saver uses Royalty Free or public domain photos, this one uses the good stuff :-) Direct from the photographer! All photos of the American Bald Eagle's were shot in the wilds of Alaska of free eagles. Some of the backgrounds were artfully added.
These patriotic pictures can be used as Windows Wallpaper! With wallpaper changer. Download / Purchase
VERY Easy to Install nothing else needed. Easy uninstall.
Register and the screen saver can play your own music files! Can play MIDI, WAV and now plays MP3 file formats! Use music from your own CD collection or download patriotic music from the links below. Including a wonderful new version of God Bless America. Up to 200 music files can be added! You can use utilities such as the free version of MusicMatch to convert songs from your CD collection to WAV or MP3 format. The music starts playing when the screen saver comes on. I love this feature! Links to FREE downloadable Patriotic Music listed below.
Register and you can use your own images in the screen saver! That's right, you can easily create your own screen saver from your own images! Don't worry, the pictures included won't get lost. How's that for protecting your investment!


Special one of a kind metal license plate holders, 8 different models. Order now for Christmas!
Play music files in a random order or usable definable. Or Mute all audio.
You can adjust how long each image displays. Display images in order or a random order.
Optionally shows time of day, and the screen position is adjustable. I personally like this option.
Works with Windows 95/98/Me/NT4/Win2000/XP. A VERY well behaved application.
Lifetime Free upgrades. Also if new patriotic pictures are added you get them for free!
You can also order prints from any of the screen saver pictures. Just reference the image by the wording on the photo. NEW! License Plate holder, Patriotic Hats, Mouse pads, t-shirts, coffee mugs, etc. All Bald Eagle photos brought to you directly from the photographer, John Herron.


Purchase Full Version CDROM On-line $14.99
Registered version ok for business display. One computer per license. Home users can use the screen saver on one office computer and one home computer with just one license!
Prompt eMail technical support, even on the unregistered version!
Actual Quotes from registered users:
"I very much like the screensaver, the images you have used are excellent. I like them so much I have ordered three prints from the screensaver for my office. Great work!" - Ken W.
"A very lovely screen saver !!! Great color and graphics ! Well worth the money! Look forward to seeing more GREAT stuff on your site. Thanks again." - Karen C.
"The program loaded without a problem. I have installed dozens of Zipped programs and this is by far the slickest one ever. Thanks" - Les L.
"I love this patriotic eagle screensaver and wallpaper. I would like to register, in order to receive the remaining nine shots" - Susan C.
"The updated version has turned a great screensaver into an "awesome/quality" screensaver. The way it was originally meant to be seen. Thanks again for the great job you have done! I'M SURE, I'm not the only one that appreciates your work!!! " - Michael B.
A "Top Pick" on Tucows.com!
REGISTRATION NOW ONLY $9.95 FOR THE WORLD'S BEST BALD EAGLE PICTURES.
AVAILABLE ONLY FROM EAGLE STOCK IMAGES.
Purchase Securely Online. Registration code sent within minutes, 24 hours a day. Pay by credit card, check, or corporate purchase order. You can also telephone or fax your order.
DOWNLOAD LINKS
Or order the fully registered version on CDROM for only $14.99. Comes with on a beautiful full color CD and includes AutoPlay installation (on most Windows computers installation will start when you insert the CD). No registration codes to enter.
Downloading the shareware screen saver allows you to try before you buy: The only limitation is you get 3 pictures rather than 15! There are no time restrictions for personal use. There are no known issues or bugs with this version (v1.10). Please don't forget to come back here to purchase the remaining 12 photos, you're going to download them anyway. Give it a test run and see how you like it! I think for $9.99 you'll definitely want the rest of the photos! When you register there is no need to download again, entering the registration key will unlock all images (you've already got them!). The registration code will also get rid of the nag screen and unlock additional features. Simple installation instructions below.
REGISTER HERE

Online Secure Ordering!
Takes just a couple minutes
Accepts all Major Credit Cards
FAX or Telephone your order
Can also pay by check
Unlock key eMailed in Minutes
It's only $9.99
for a limited time only.
Click here to Quick Register


DigiBuy is a Digital River company. They're the world's largest Commerce Service Provider. Providing Secure purchasing for over 7 years.
Please do not share this registration code. It will be registered in your name.
If you ever loose your key just send me a message and I'll look it up for you.
Please Send me your Comments and Suggestions. Don't forget to stop by our main site and view the dozens of other Bald Eagle pictures!
The Very Easy Install Instructions:
Just download and run the Trial version file. Follow the on screen instructions. The default settings work very well for most people. That's it! Configuration instructions below.
CLICK HERE TO BOOKMARK THIS PAGE
(you'll want to return here after you register)
How to enter your Registration code and Configuring your Screen Saver Options:
You can add music or change screen saver settings by going to your Windows Control Panel, double clicking on Display, click on Screen Saver, click on "Settings", click "Continue", click on "Options" Or click on "Click Here to Register" to enter your registration key. Entering your key immediately unlocks your other images!
From the Screen Saver "Options" screen you can preview the eagle screen saver pictures, change the clock position (I like that), switch to using your own pictures, add your own music (see links below), visit this website, change how long images display, etc.
Probably the most important for most people is to check the box that says "Save As Wallpaper When Exiting" so the screen saver images can also be used as wallpaper!
To Add Music - Right click on your desktop, choose properties, choose screen saver, click on settings, if the welcome box comes up click on continue, click on options, click on "Select Music Files From Your System", (if that selection is already checked click on "Use Original Included Music" and then click back on "Select Music Files From Your System"). This will bring up a Music Selection file browser. Browse to the directory where you have music files stored and use "Add Selected File(s)" or "Add All Files". Click OK. I also like to check the box that says "Play Music Files In A Random Order". OK, Exit, OK.

You can use utilities such as the free version of MusicMatch to convert your favorite music CD's in to MP3 format for use in the screen saver.
Patriot Eagle Screen Saver Credits and Links to Downloadable Music:
Special thanks to:
WaveThemes.COM A really NICE site. Tons of patriotic music. Be sure to scroll to the bottom. You can install these directly in to your screen saver. Start here!
Marie Arthur Glossop for links to her MIDI files and her "Salute to America" web pages!
Melody Lane Website for the fine Patriotic MIDI files they share with the public
Jack's MIDI Music - lots of downloadable Patriotic MIDI files and links
T. Kenji Sugahara - for one of the public domain flag pictures used above
Defense Visual Information Center - for the Pentagon picture used above
NEW! Patriotic Hats, Coffee Mugs, Mouse pads, t-shirts etc.
DOWNLOAD THE FREE PATRIOTIC SCREEN SAVER EVALUATION COPY NOW!
Copyright Information:
Eagle photos, Mountain picture, composite images, design and text Copyright © 2001 - 2003 John Herron / Eagle Stock Images. ALL RIGHTS RESERVED. Some picture elements Copyrighted (©) PhotoDisk and Corel. You are granted permission to to use this screen saver and the included patriotic pictures on one home and one office computer for the purposes of a Windows screen saver and desktop wallpaper. To use the screen saver in a business environment you need to register within 30 days or uninstall. You are not allowed to provide copies of the registered version, or the registration key, to anyone else. The shareware 3 picture version can be freely distributed if unaltered in anyway. The images may not be used for any other purpose without express written permission of Eagle Stock Images. There are no exceptions.
Revision History
1.20 Lowered price to $9.95, updated help and read me files.
1.10 Added 3 new pictures! Now featuring a total of 15 patriotic pictures. This is a FREE Upgrade. Simply uninstall the old version via the control panel (Add Remove Programs), download the new version, install per above instructions, enter your original registration key. Be sure to let me know what you think of the new photos! Also fixed a misspelling and updated some of the documentation.
1.00c Fixed problems with the Setup.exe install program. On some computers using 800x600 for screen resolution the setup would fail with "Invalid Property Handle". You could work around this problem by setting the display to 1024x768 and re-running the setup. This problem is now fixed and install works fine at all resolutions 800x600 and up! (Note: These pictures look their best if you use 24 or 32 bit color).
1.00b Revised the install program so you only have to run one EXE program. v1.00 required you to run the self-extracting ZIP executable, and then find and run the Setup.exe program. Now all you have to do is run the "Patriot Eagle 2001.EXE" program and follow the on screen instructions.
1.00 Initial release.
CLICK HERE TO BOOKMARK THIS PAGE
---
Go to Eagle Stock Images:
Main Eagle Stock Images Home Page
Licensing Information
Request Quote for Commercial / Institutional Use
Bald Eagle photos - Page 1
Home Page
Email [ info@eaglestock.com ]
---
Web: http://www.eaglestock.com
Email: info@eaglestock.com
Fax: 612/677-3093